Classes and Workshops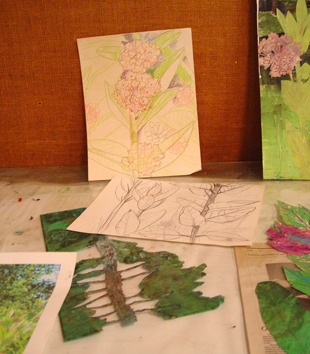 Printmaking Class
You can start anytime. Learn Leni's technique and enjoy her well equipped studio in a 150 year old barn.

Drop in sessions are $30 for 3 hours.
Thursday nights/ 6-9 p.m.

Call Leni and try out a class.
634-5591


"Drop In" Classes (ongoing) - Cummington, MA
7-10 Tuesday or Thursdays, $30 / session
I teach a "drop in" printmaking class on Tuesday or Thursday nights in my studio in Cummington. No prior art experience is necessary. Take one class and try it out. Come when you want, but please call ahead. Call or EMAIL for more information. 413-634-5591.
Open Barn - Cummington, MA
Come visit my Studio in a 150 year old barn in Cummington.
Dates TBA
Arts & Industry Open Studio - Florence, MA
November 14 & 15
Studio location TBA. EMAIL to receive invitation.
All Content and Images ©2009 Leni Fried Printmaking